Bubble wrap and foam
in a convenient office application
TAP-O-PAC
Bubble wrap or foam
to protect
small parts

Tear-off perforation
every 30cm

Convenient
office application
The easy dispenser for bubble
or foam
The TAP-O-PAC combines protection with handy, grab-and-go convenience.
Not only does this bubble wrap provide safe packaging and reliable protection for the shipping of small items, but it comes as a practical dispenser box with a tear-off perforation every 30 cm on the roll.

Of course, this is 100% recyclable material – either bubble wrap or foam foil. And the box offers sustainability too. Simply add a new roll to it once you've run out. And then once you're finally done, the box itself is made from cardboard and is fully recyclable. It's the TAP® way.
Why is it worth buying bubble wrap or foam in the TAP-O-PAC dispenser?
They provide reliable protection of small items against damage and scratches.
A convenient and aesthetic form of office bubble wrap and foam application.
They have tear-off perforations every 30 cm.
The dispenser is a safe packaging for shipping and transporting foil or foam.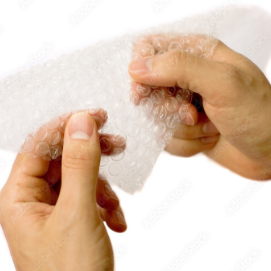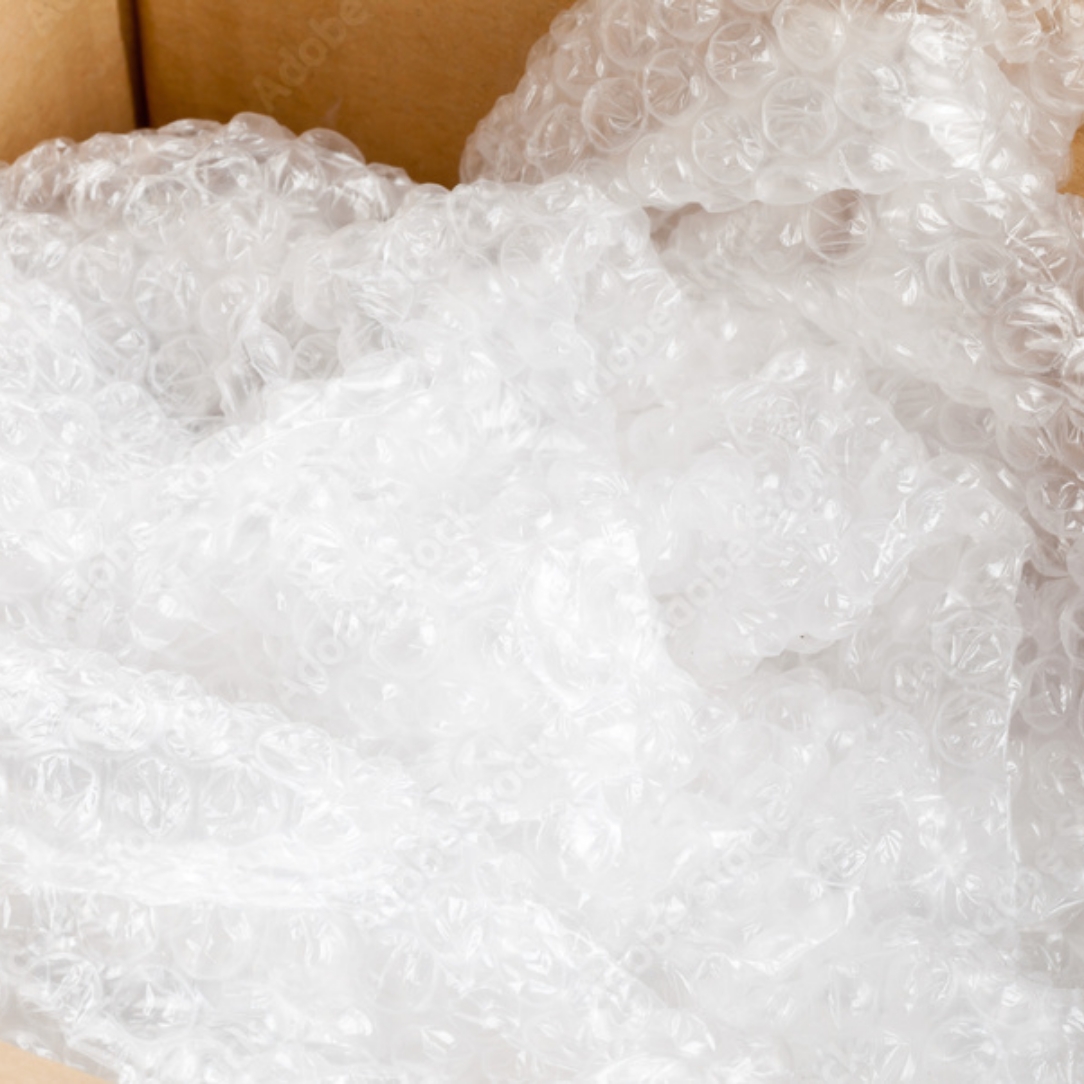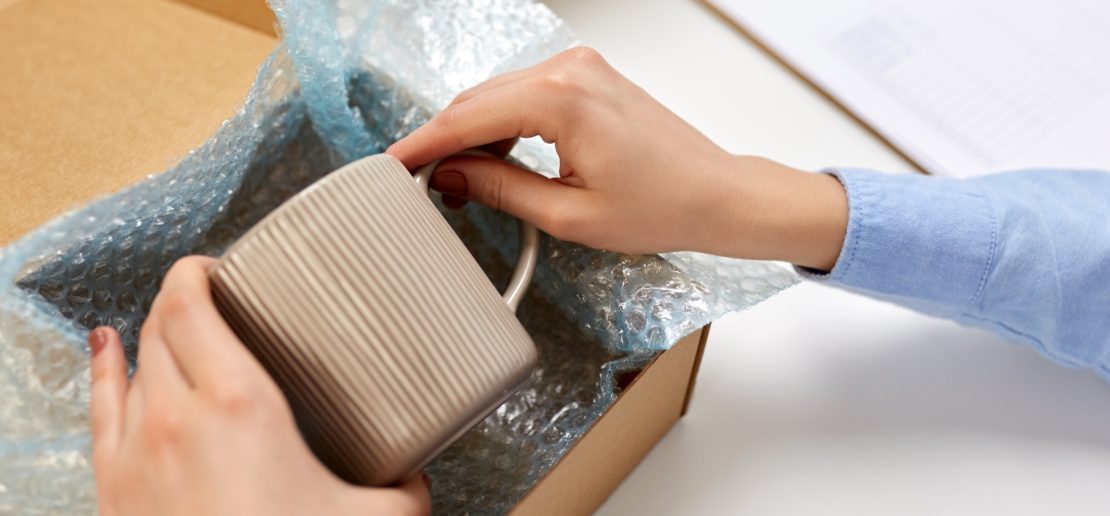 Double sustainability
TAP® is invested in being greener. We aim to use minimal resources during production, and our products are always designed with sustainability in mind. That's why the TAP-O-PAC is made to be reused again and again before being recycled. It's also the home to 100% recyclable material on the roll.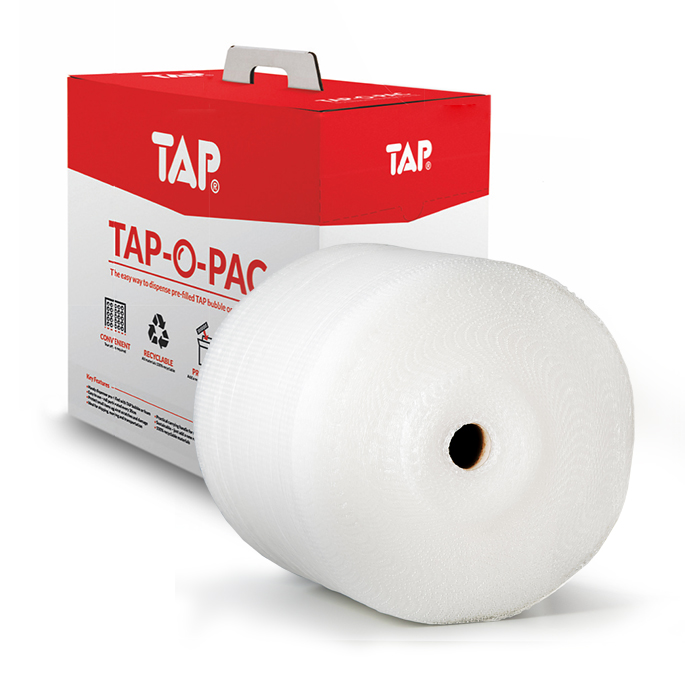 Tap-o-Pac recycling info
Recyclable
100%
Recyling Instructions
Open up the Tap-o-Pac

Remove remaining roll material from Tap-o-Pac

Flatten Tap-o-Pac and collect roll material

Recycle each piece into the relevant bin
The TAP-O-PAC is fully recyclable. Simply dispose of the roll material responsibly by placing it in the nearest relevant recycling waste unit. And do the same for the cardboard outer once you're finally finished with it.