Foambag envelopes
for frames and license plates
TAP Foambag
Modern foam envelopes for license plates and frames.
Packaging unusual items, especially such as license plates, can be a challenge. Lack of office space, inexperience or the need for extra materials usage are all problems that many companies struggle with. But we have a solution for this – innovative foam envelopes for frames or license plates that are changing the way you think about packaging. Discover the advantages of these envelopes and the benefits they offer!
Packaging in office's conditions
Lack of space in the office is a problem that makes packing and mailing difficult. Our license plate envelopes have been created with shipping in an office's conditions. Their aesthetically pleasing design and compact size allow staff to pack anywhere, without the need for a large space to do so.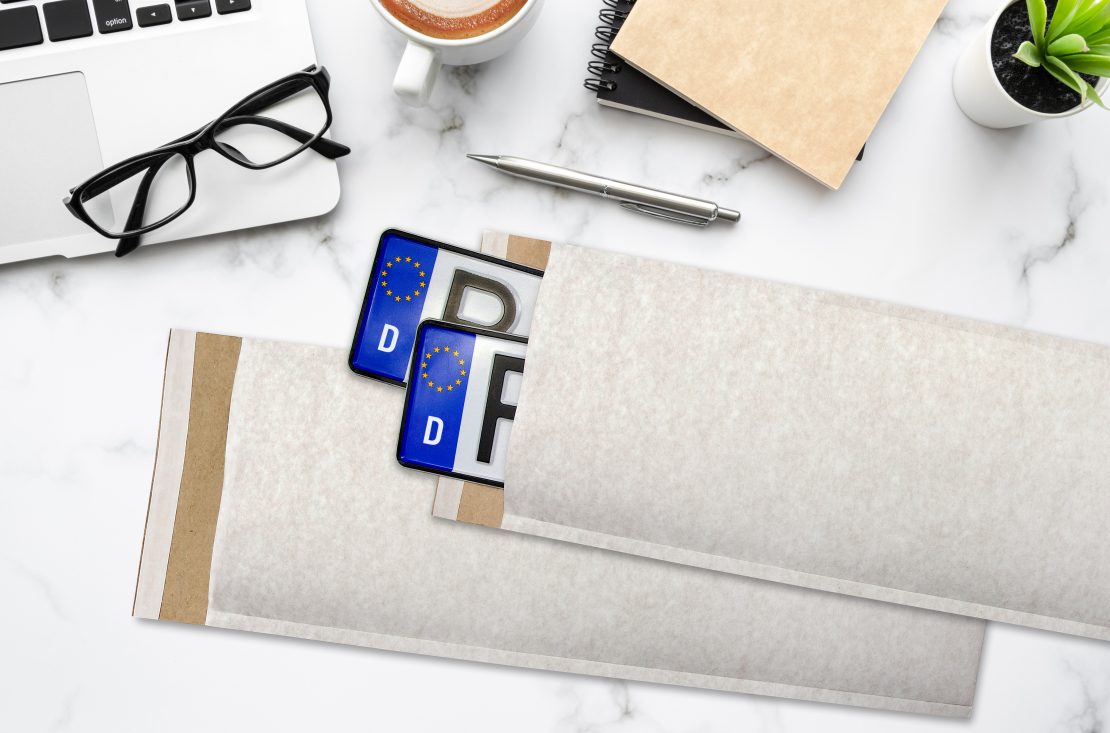 Fast and easy packaging
Lack of time and packaging experience? License plate envelopes are the solution for this. Thanks to the opening on the short side and the non-sticking foil, application is very easy and you no longer have to waste time on tedious parcel preparation. It's the speed and comfort of packaging.
Recovery of storage space
Storage space limitations are a daily reality for most companies. The constant availability of envelopes and not having to hold large amounts of stock will make any warehouse more capacious. Our envelopes are available on a permanent basis in packs of 135 pcs.
Savings on additional materials
When using license plate envelopes, you don't have to worry about additional accessories such as tape, cardboard, bubble wrap or other cushioning materials. Our envelopes are manufactured with plates and frames in mind, so they fit perfectly. It saves space, time and money.
Repeatable and durable quality
The quality of our license plate envelopes is our top priority. Thanks to strong paper, careful sealing and effective cushioning, they give you the assurance that your frames or license plates will reach the addressee in perfect condition. The secure packaging ensures that the addressee receives the product they expect.
Advertising support
Our license plate envelopes are also ideal for advertising. Thanks to customised printing, they allow you to put your company's logo, its name or any other information you want to share with your recipients. In this way, the envelope itself becomes a branding and identification tool in customer's eyes.
Make packing simpler, faster and more efficient. With our license plate envelopes, you can gain full control over the packing and delivery process. It's an innovative solution that changes the way you think about your shipments. Use our envelopes and see how much benefit they can bring to your business.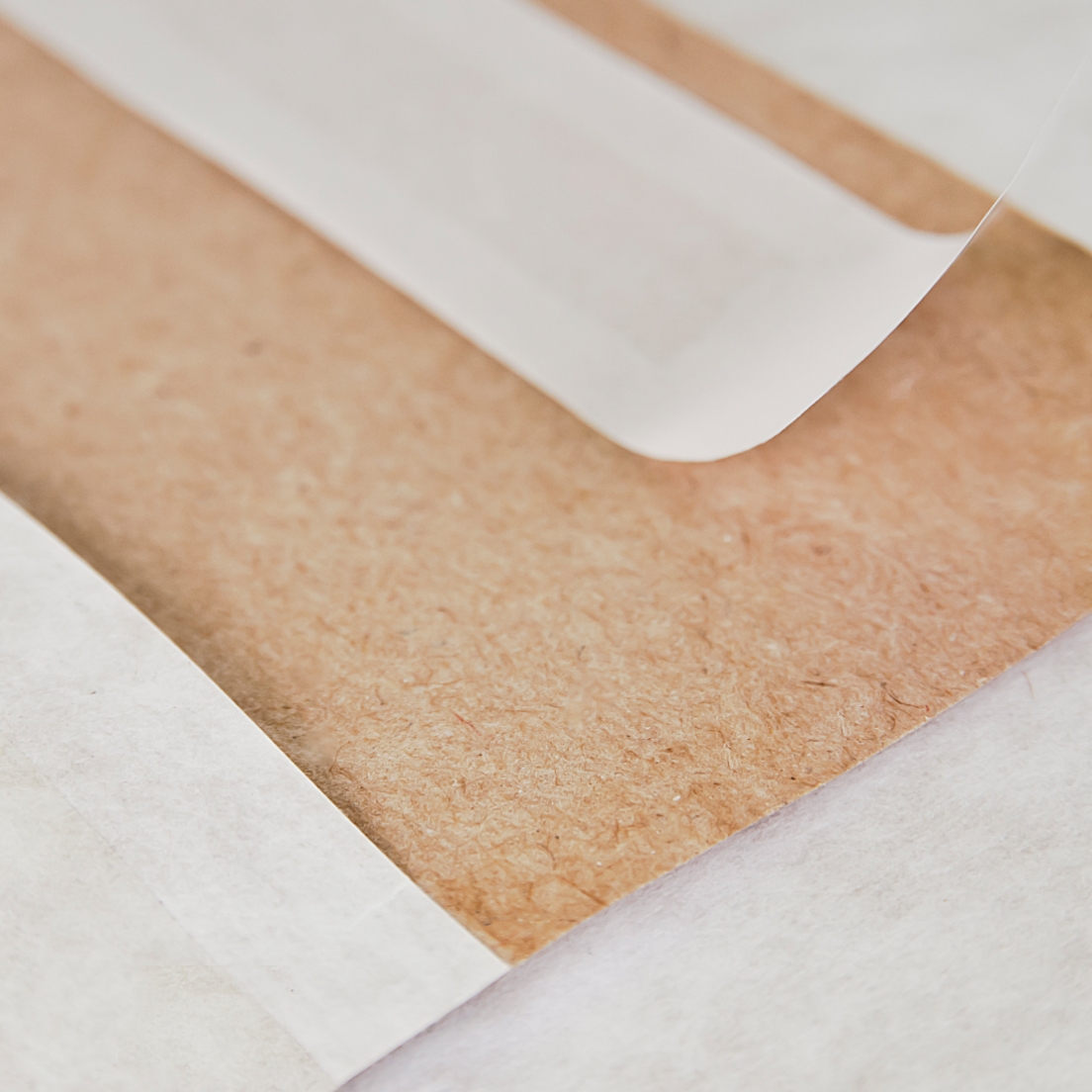 News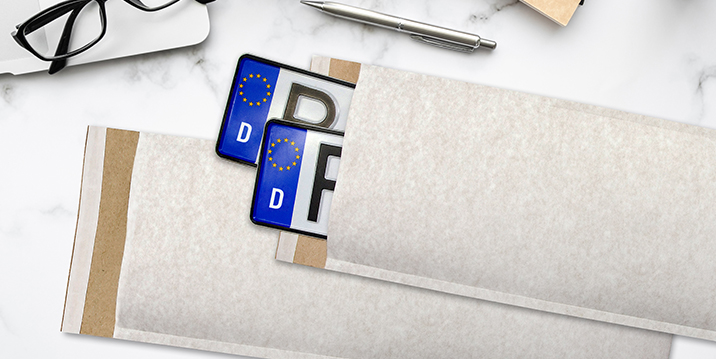 18/10/2023
Foambag envelopes for frames and license plates
Modern foam envelopes. Learn about their advantages and the benefits they offer.
Czytaj więcej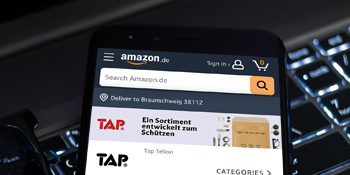 08/08/2023
TAP® Telion Brand Store on Amazon
Start a new shopping adventure with TAP Telion's Brand Store on Amazon!
Czytaj więcej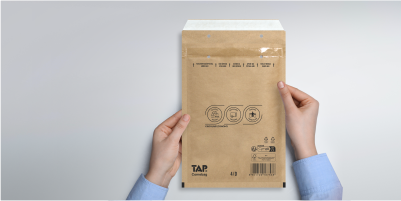 06/04/2023
Touch the ecology
New 100% recycled fiber paper, including 80% post-consumer PCR materials for environmentally conscious customers
Czytaj więcej